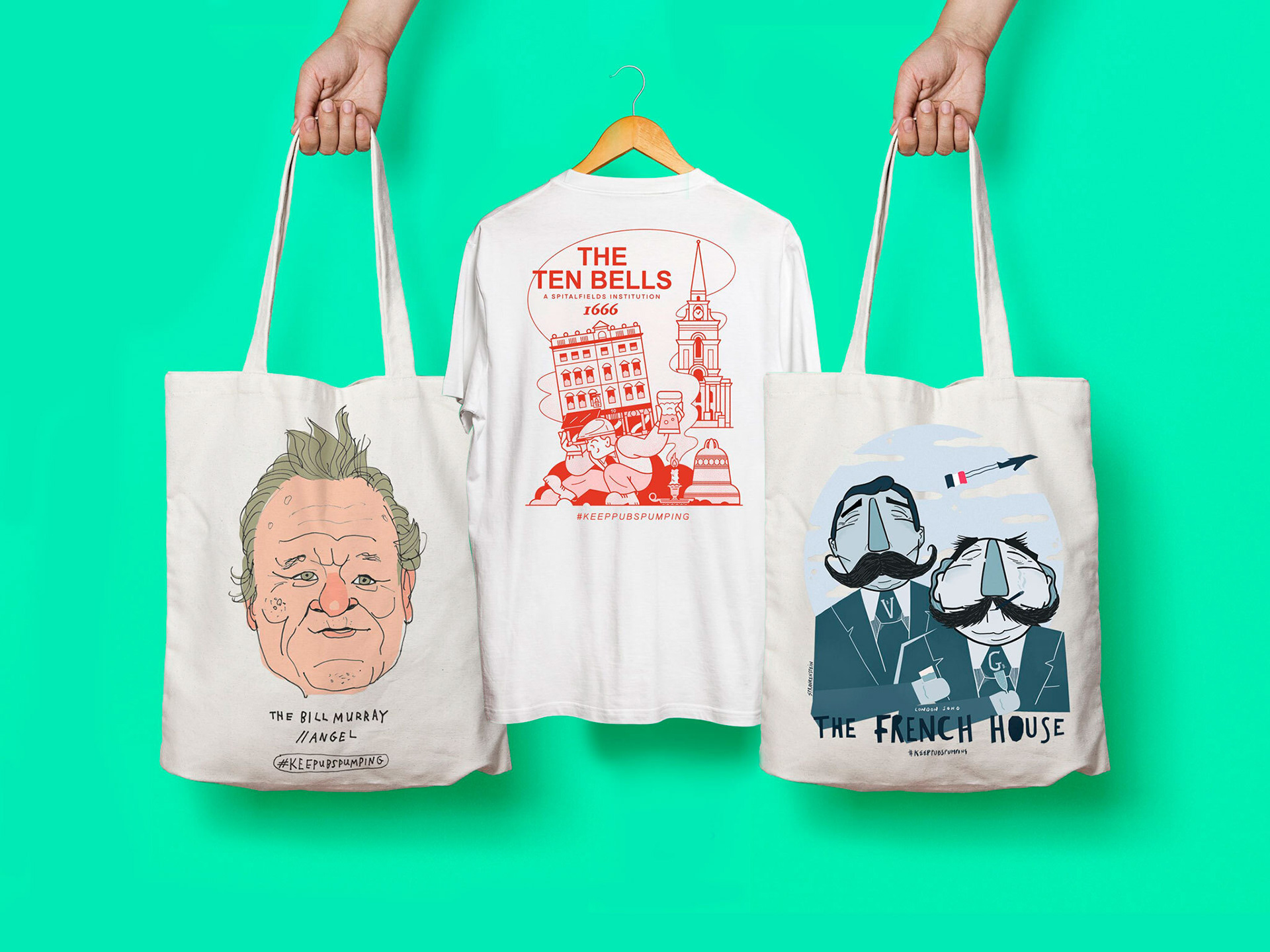 Keep Pubs Pumping is an initiative started to support british pubs during lock-down. 
The idea was to get illustrators to design merch for some of London's most loved pubs, with profits going to the venues. 
Over at Keep Pubs Pumping you'll find bespoke tees (£24) and totes (£16) made to celebrate the likes of The Dove on Broadway Market, The Star of Bethnal Green, The Glory in Haggerston as well as my Illustration for The Ten bells in Spitalfields and many more.