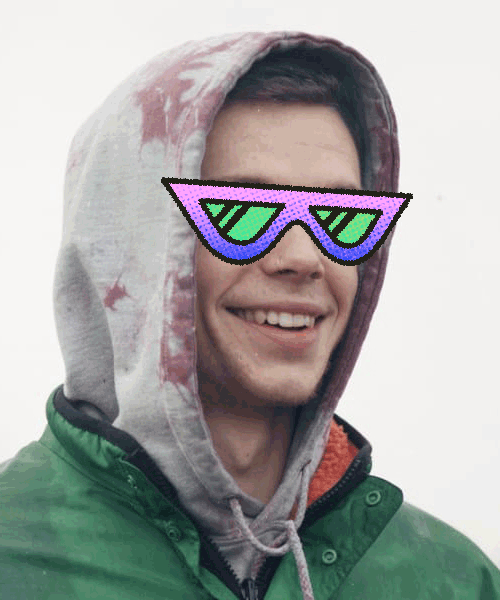 Alasdair graduated from Arts University Bournemouth in 2018 and now lives and works in Reading.  He exhibited his work alongside other AUB graduates at D&AD New Blood 2018 and now works on mostly commercial briefs, creating illustrations and animations for products, advertisements, websites and social media campaigns.  
His work was showcased in 2020 in the "Think! Pint Block!" campaign, which encourages young men to prevent their friends from drink driving through quirky and absurd scenarios.  Since he has gone on to work with clients such as MTV and Red Bull.
Alasdair enjoys the proximity to London and is inspired by the extraordinary found in people's everyday lives.  His playful illustrations try to capture and celebrate the small victories and moments.
For commercial projects Alasdair generally draws his images digitally but he also enjoys working with more "hands on" media, in particular screen printing, the process of which has gone on to heavily influence his style and compositions